Reshaping gentrification: How community engagement can make development more equitable
March 24, 2016
Heads bent over a sea of tables at LINC UP's Madison Avenue headquarters earlier this month, they — the young and the old, the former politicians and the lifetime community members, the business owners and workers who'd taken time off from their jobs to attend this meeting — put markers to paper and began to write: "How much does community voice matter?"

"What would gentrification look like in regards to this project? How would it support the current community?"

"Problem of disinvestment."

"Housing: what is low-income housing?"

"Attract businesses that serve community and employ residents."

"Brokenness. No trust."

"Communication. Transparency."

There, in purple and black and blue marker, community members spelled out their fears and hopes that followed the recent leaking of a nine-month-oldinternal document outlining potential plans for a Rockford Construction development project along Eastern and Madison Avenues in Southtown. The document, which is dated June 2015, spells out possible ideas for mixed-use development space (meaning both residential and commercial areas) on Eastern Avenue and a Madison corridor that "could provide restaurants, retail or housing that would support workers during the day and residents at night." It is not known by whom, or why, it was leaked, but the 43-page document was posted on LINC UP's website on March 7.

Rockford's Vice President of Communications, Jennifer Boezwinkle, stresses the document is not a formal plan and had solely been meant for internal review, but, for many of the residents who live in the area detailed in the leaked document, its unexpected emergence echoed a long history of developers turning a blind eye to the needs of the community, particularly those of the city's neighborhoods of color and lower-income residents.

"There's been a lot of development, but it has not benefited communities of color," Rev. W. Paul Mayhue, a former Kent County Commissioner, says at the LINC meeting. " … Gentrification is good and bad. Nobody's mad that a community is redeveloped, but the problem is indigenous people have to move out."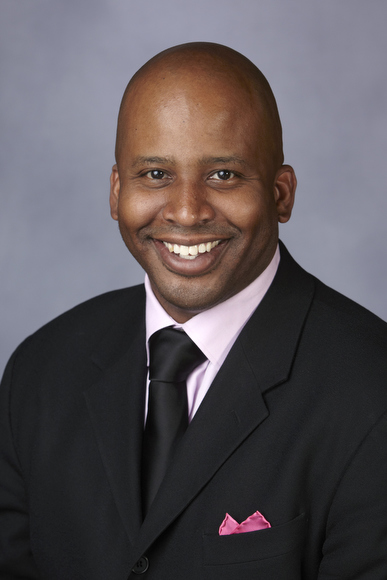 Todd Robinson, author of 'A City Within A City.'Numerous residents reiterate this, saying they worry that, after a history of disinvestment in Grand Rapids' southeast area, absentee landlords, property owners who have intentionally kept properties vacant for years, and racist development policies (for example, almost no one of color was, in previous decades, sold or rented homes in many parts of the city and were forced to live in substandard housing in the southeast, for which they frequently had to pay far more than their white neighbors, as Todd Robinson spells out in his book, "A City Within A City"), they would, after pouring much of their own money and time into a community ignored by everyone from federal housing representatives to local homeowners, once again get the shaft and be priced out of the community into which they have given so much.

"They build it up and push everyone out," Charles Lewis, who lives in the area, says at the same LINC meeting.

Transparency and communication about the potential plans have also been major points of contention amongst residents and community leaders, including at LINC, who say Rockford should have begun a discussion about possible development far sooner.

"The community needs to be involved from the very beginning," LINC UP Co-Executive Director Darel Ross tells the large group gathered at his organization earlier this month.

However, much of the fear that's being voiced, Boezwinkle says, is based on a misperception of Rockford's intentions: the company, she says, has no current formal development plan for the southeast neighborhood. And, Boezwinkle says, anything that does become a formal plan for the area will be discussed extensively with the community.

"The document is a nine-month-old document," Boezwinkle says. "It really was a working document to work internally with our team to do research and think about different ways to do development within neighborhoods and communities. It looked at broader goals, looked at how to impact an area while remaining authentic to that neighborhood. It's nine months old; it's incomplete by a long shot … We don't have any specific plans for any specific project. We don't have buildings, diagrams, plans."

"We have reached out to LINC and had conversations with them and others about what that document really meant, and what it didn't mean," she continues. "I know people assume things were farther ahead than they really were… We always intended to engage the community. If you read the document, you see we always intended to engage with a number of groups: businesses, nonprofits, the city, and absolutely the residents of that neighborhood. New investment needs to complement the great things already happening in the neighborhood. The research was to say, how can we move forward as a developer and be sensitive to the people who already live in that neighborhood and address their hopes?"

Rockford CEO Mike VanGessel says in a press release that while "no specific project plans currently exist," his company has "begun meeting with community businesses, organizations and city stakeholders about the ideas and concepts of place-based strategies for neighborhoods."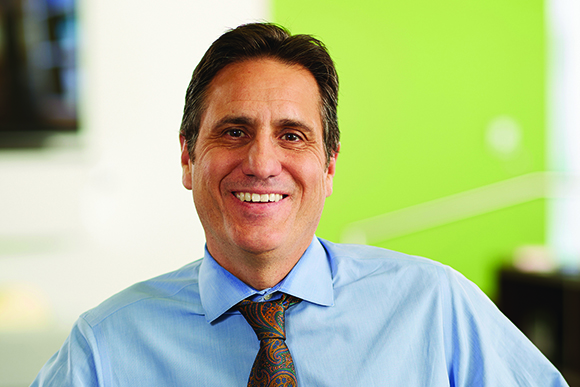 Rockford CEO Mike VanGessel."The Rockford development team is just beginning the listening and learning phase," VanGessel says. "We recognize that this work is slow, thoughtful, and it's incredibly important to engage others. We are proud to work together as a community as we move forward."

In the midst of all of this — the leaking of the Rockford document, the concern and fear over potential development — there is one thing that everyone seems to agree on: If a community, and city, is to thrive in a rooted and longstanding way, its residents must be deeply and intentionally involved in the development process.

Such a process "means going to the community first before a plan is even drawn up and allowing them to be co-creators and not just parachuting in afterwards with the 'fix,' LINC UP Co-Executive Directors Darel Ross and Jeremy DeRoo write. "Let's be clear, without authentic community engagement, you have exclusion. Simply put, we do not believe nor support the idea that the community should be excluded in developments and programs that are being said to be designed for them. We strongly believe that robust community engagement informs one's efforts and ultimately yields better results."

Should Rockford successfully integrate the community's wishes, residents say they are optimistic it could turn into something they'd fully support.

"Overall, I'm actually excited about [the potential Rockford plans], but I feel there are a lot of dynamics that make it complicated," resident and Calvin College professor Stacia Hoeksema says at the LINC meeting. "At this point, the neighborhood has to enter the dialogue to make sure we don't further disenfranchise this community. A lot of damage can be done with good intentions."

"Gentrification will happen here, but how do we make sure that doesn't displace the people?" Hoeksema continues. "We have to figure out how to do it differently. I'm optimistic that Rockford will do it in the right way."

Following a mid-March meeting between Rockford and LINC, held after the LINC meeting described above, DeRoo says he believes the development company "intends to have a robust community engagement process and have local businesses and local business owners created."


Jeremy DeRoo, LINC co-executive director."I think they recognize they can't get to where they want to go without community involvement," DeRoo says. "What I would like that involvement to lead to is employment for the current population while providing quality housing that can serve both existing and new residents, but which is done in a way that's not going to significantly price out everyone else in the neighborhood. I think that can be done with an intentional strategy."

What, exactly should that strategy look like, with Rockford and other developers in the city? What lessons can be learned from the problematic history of development in Grand Rapids? And what should the future of development and gentrification be?

What is gentrification — and what does it mean in GR?

At a talk, "Whites Moving Into Black Neighborhoods and the Paradox of Gentrification," given at Grand Valley State University's downtown campus March 14, Columbia University Urban Planning Professor Lance Freeman defines gentrification as "the process by which central urban neighborhoods that have undergone disinvestments and economic decline experience a reversal reinvestment, and the in-migration of a relatively well-off, middle- and upper middle-class population.

"Gentrification is felt worldwide, from Grand Rapids to Chicago and New York City to London," Freeman says, who goes on to note that, for some, a reversal reinvestment can be a positive thing, bringing new business to an area, as well as what often amounts to a decrease in crime, but it also translates to negative change for others.

"People are being evicted, and others can no longer access what was previously affordable housing," Freeman says.

In other words: the new businesses and influx of residents who can pay for them means rents rise, both for shop owners and residents, translating to what can be the exodus of longtime community members who can no longer afford to live there.

Part of the problem of gentrification, and why it can be a deeply emotional issue, stems from the role racism has historically played in segregating communities, Freeman explains.

Black Americans hoping to escape racist policies and institutions in the southern United States and find more opportunities, from education to careers, moved to the north during the first Great Migration in the early 20th century, including to Grand Rapids, where the black community grew from a population of 665 in 1910 to 2,795 in 1930, according to federal statistics.

However, once black Americans arrived in northern cities, including in Grand Rapids, they faced much of the same oppression they experienced in the south, with Robinson pointing out in "A City Within A City" that "Michigan's Jim Crow customs were often disguised in arguments about free enterprise and the freedom of association."

For example, the price of everything from beverages to rent was often far higher for black Grand Rapidians than their white neighbors.

"Even a basic commodity, such as coffee, routinely cost black customers five times as much: They paid fifty cents, while whites only paid ten cents," writes Robinson (who will be speaking in Grand Rapids on Thursday, March 24). "Although no overt campaign existed to drive out blacks living in Grand Rapids, as there had been in Gary, Indiana, blacks realized that Jim Crow pervaded every aspect of public life. Few social, cultural and economic options were available for blacks in the city."

And then there was the issue of housing. During the first Great Migration, black and white Grand Rapids residents often lived in at least somewhat integrated communities, Robinson writes. This continued until as late as the mid-1950s, after which interracial neighborhoods became nearly non-existent.

"Where, in 1940, the minority population of Grand Rapids lived in a comparatively integrated community with a considerable percentage of white neighbors, today we find block after block without a single white resident," Robinson writes, quoting the 1959 report of the Fourth Annual Housing Conference of the Michigan Committee on Civil Rights. "What was at first a restriction to certain residential areas has developed into a pattern of totally segregated Negro neighborhoods."

Nearly 8,000 new black residents moved to the city between 1950 and 1960, but almost all of them discovered they were aggressively excluded from most of the city when it came to renting or owning homes: no one would consider renting them housing unless it was in a neighborhood that often had decaying housing stock. And as far as owning a place? That proved far more difficult than renting, with banks routinely turning down black residents.

"Bolstered by the Federal Housing Administration's racially restrictive practices, local builders, real estate brokers, bankers, and white homeowners ensured the majority of blacks had minimal access to homes outside the developing 'black belt' near the center of the city," Robinson writes of the 1950s and 60s. "As business reformers and progressive reformers concentrated on bettering city services, building suburbs, and developing the downtown area, the growing black community neighborhood needs went unattended."

This barrier to housing, Michigan's 1961 "Report to the Commission on Civil Rights" stated, was "the greatest single barrier to equal opportunity in education, and to integrated participation in other aspects of community life."

So, as black Grand Rapidians were paying more for everything from coffee to restaurant meals, and were being paid less than their white counterparts at their jobs, they also were being forced to shell out more for housing in "the oldest section of a racially divided city," Robinson writes of the mid-20th century.

Regardless of all of these significant barriers, community members often spent much of their own limited resources to better their homes and community — and did so successfully.

"Despite limited resources and racial discrimination, Robert Barber, an assessor for the city, writes [in the late 1950s]. 'There [were] areas that Negroes have moved into that [were] 100 percent better now than they were 30 years ago,'" Robinson writes. "In particular, the 600-block of Pleasant Street Southeast illustrated the types of improvements blacks made within their neighborhoods. From neighborhood cleanup efforts to individual repairs, paint jobs, and landscape enhancements, black homeowners were committed to raising their property values. Barber believed that 'a large share of the blame' for the deterioration in housing quality in the inner city lay 'with absentee owners,' not black homeowners."

Issues with disinvestment have persisted to the present day in minority communities, with, for example, numerous property owners seemingly intent on keeping their properties vacant in southeast Grand Rapids.

"If you look at businesses open on Eastern or Division or Madison, we have a lot of vacant buildings that do not have active storefronts," Grand Rapids Planning Director Suzanne Schulz says. "To me, that's the question. We're talking about this worry about change and not having an equitable distribution of resources, but we need to say, 'There's these property owners that have owned properties for decades and have allowed them to rot. Why have they allowed this abandonment to occur?'"

Commissioner Dave Allen, who lives in southeast Grand Rapids, agrees with this, noting that Rockford is looking at abandoned and vacant buildings for their development.

"Why do they leave it abandoned? They're waiting for the value to go up," Allen says.

All of this, then, explains why residents who have lived in southeast Grand Rapids for decades call potential gentrification a slap in the face: they and their families strived against racism, against dilapidated housing, against property owners who refused to lease them housing — housing they would have been able to afford but from which they were barred because of their race. They, on their own, fixed their homes that landlords refused to touch. And they did so on budgets made thin by the racism and prejudice that blighted the country. Eventually, black Grand Rapidians began to own land, but only after facing yet another round of opposition from both homeowners and city officials in the 1960s.

"There's more than an affordability crisis with gentrification; there's a community crisis," Freeman says at the GVSU talk last week. "People feel their community is being taken from them."

Now, however, there's a chance to move past history, Freeman says.

"There's a possibility gentrification can affect a neighborhood in a positive way, but only if the community is involved early on," he says. "If we're interested in building better places, part of that is not just making a place look nice, but building a community."

How can gentrification work for residents living in neighborhoods undergoing development?

As Rockford, and other developers, continue to conduct large-scale projects in the quickly-growing Grand Rapids, there is a real chance for the city to become a model city when it comes to development and community engagement — something which everyone from longtime residents to City Commissioners agree is vital in creating healthy, thriving neighborhoods.

Part of understanding how community engagement can work must come from assessing how the city has fared during recent development. Numerous individuals at the LINC meeting stressed they do not want to "see another Wealthy Street" happen in southeast Grand Rapids.

"We do not want to see another Wealthy Street. Was there a plan laid out on Wealthy Street? How can we learn from Wealthy Street?" Mayhue asks at the LINC meeting.

Jamiel Robinson, the founder of Grand Rapids Area Black Businesses, expands upon this in an interview with Rapid Growth.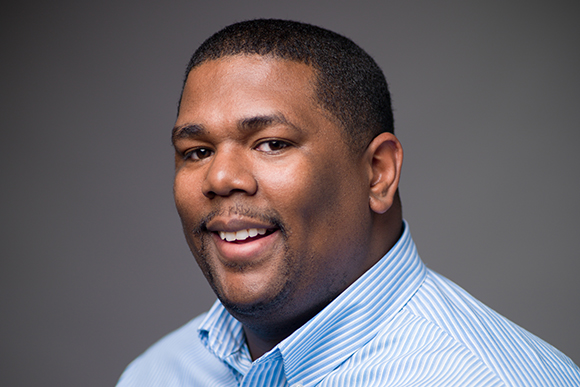 Jamiel Robinson"Wealthy Street, in the development and reinvestment aspect, is successful, but if we're talking about social and economic equity equity, it's a failure," Robinson says. "Wealthy Street in the 80s and 90s, the majority of the business district was African-American; now it's mostly white. Now, if you look today, even though the majority of the businesses that are newly-opened are mostly service industry — restaurants, coffee shops — you don't see African-Americans. There were no economic opportunities for African-Americans on Wealthy Street."

"As a city, we need more Wealthy Streets, but we need the Wealthy Street model to be more inclusive and equitable," he continues. We need the good that comes with reinvestment — increased neighborhood economy, employment opportunities, reduced crime and clean streets — but we should have everyone benefit from that."

That, essentially everyone quoted in this article says, is where community engagement comes into play.

"Any developer, any investor, who's looking to invest in communities that have historically been oppressed, disenfranchised and excluded has to be intentional about everything: there can't just be check-the-box conversations," Robinson says. "There has to be transparency at appropriate times. I understand how development works. You acquire the property, and then there's community engagement. Any developer, the smallest to largest, has to know the nuances and have those kinds of cultural competencies."

And, provided such real community development happens, that will lead to more minority-owned businesses and support for an increasingly economically stable neighborhood, Robinson explains, adding that, to reach such stability, minority business owners or potential business owners must be able to access credit — something that can be a serious barrier in Grand Rapids.

"We have an access to capital issue," Robinson says. "There are traditional and nontraditional ways to access capital, but for most businesses they are not able to attain either. Financial institutions need to change their requirements and process from being a filter to be more like a funnel."

Boezwinkle says Rockford is having conversations with groups such as Start Garden and Elevate at the Grand Rapids Chamber regarding support for minority-owned and community-owned businesses.

Third Ward Commissioners Dave Allen and Senita Lenear are also stressing community engagement.

"Both City Commission leaders and neighborhood leaders need to be ready to step up to the plate and know how to engage developers in these discussions," says Allen, who is voicing his support for change in his neighborhood of 20 years.

"The Rockford plan has four pillars: they want there to be a mix of affordable and market rate housing, they want to create jobs for the unemployed and create wealth among minority business owners, they want to provide training to help workers gain skills to get jobs, and improve health," Allen says. "They have no designs. They're going to the community, saying, 'These are the four things; help us fill in the dots.' That's a rare thing. I don't think we should oppose it; we should embrace it."

Lenear too says she plans on working with Rockford on any upcoming development work.

"As the Third Ward Commissioner for the City of Grand Rapids, I often hear from constituents seeking thriving neighborhoods and business districts," Lenear says. "The vibrancy that exists downtown is of desire in neighborhoods. Along with those desires, community members seek to be involved in the revitalization that's occurring within their neighborhood and rightfully so."

"We have encouraged developers to engage the community because we've learned better outcomes are reached when the people have a voice," Lenear continues. "I'm very interested in learning more about the plan that Rockford Construction is developing and look forward to future dialogue with them. Additionally, I look forward to seeing the communication process unfold in order to make sure our neighbors are engaged."

Where has community engagement worked in Grand Rapids development?

High-ranking city leaders, including Economic Development Director Kara Wood, Planning Director Schulz and Commissioner Allen point to Grand Valley State University's communication with Belknap residents on the university's planned development work in the neighborhood as an engagement model that should be emulated in development projects across the city. GVSU is planning to construct a health professions classroom facility in the 500 block of Lafayette Avenue.

"Engagement, the sanctity of our neighborhoods, and continued improvement of the quality of life surrounding each, is of the utmost importance to the city of Grand Rapids," Wood says. "While no plans [from Rockford] have been shared with the city of Grand Rapids, it is our hope that all future major community projects take on a similar development process as was recently co-developed in the Belknap Lookout Neighborhood between [Neighbors of Belknap Lookout] residents, Grand Valley State University and the city. The process involved extensive community engagement and was a true negotiation between parties that all shared a desire to improve and strengthen a unique Grand Rapids neighborhood. We trust that the blueprint used in that case can be replicated to arrive at a mutually beneficial agreement."

Schulz too spoke of the positive outcome that came from extensive discussions between GVSU and Belknap residents, who she notes had conducted what's known as an "Area Specific Plan," or a process that includes gathering community members together to research and document aspirations for a neighborhood. The final product can then be given to a developer should a plan be proposed for an area, and the document is "taken very seriously" by the city Planning Commission when officials decide to give the thumbs up or down to development plans, Schulz says.

"Developers aren't mind readers," Schulz says. "They don't know unless they're told what the community goals are. The community needs to understand being clear on their objectives is very important."

So, what, exactly, did GVSU do that was successful?

Pat Waring, the community relations director for the president's office at GVSU, says university officials not only realized they were not as "tuned into the neighborhood" as they could have been in the beginning of the community engagement process, but they actively aimed to change that through intensive and extensive listening and engagement sessions. Using information from residents, GVSU altered development plans to better suit the neighborhood.

"We had a meeting with the neighborhood when we announced plans to build a building there," Waring says. "There were more than 100 people at this meeting at [the Coit Creative Arts Academy]. They said, 'Wow, you need to listen to us; you need to have us let you know what we need in a building."

Immediately, Waring says GVSU officials were receptive to neighbors' concerns.

"The most important thing was Grand Valley said, 'We're not going to do what this neighborhood doesn't want us to do,'" she says.

So, they started to meet in a work group, which consisted of three people from Belknap, three from the city and three from Grand Valley, all of whom discussed community concerns and ideas for the property.

"I met with Belknap probably 30 times in one month," Waring says. "It was a lot of communication and participation, but no one walked away from the table."

In addition to meetings with the community, GVSU reached out to Freeman, the gentrification expert who recently spoke at the university, to gain insight on the process.

"He said, 'You have to listen to your neighbors and talk to them and ask what is it that you're thinking and how can we work together for the betterment of the whole,'" Waring says. "It seems simple to say it that way, but we got off to a rocky start because we didn't do that."

The community engagement process ended with a series of agreements between neighbors, the university and the city, including on what the development will look like, parking, continued collaboration, and more. Now, neighbors will continue to work with GVSU and the city on the school's master plan for the remaining GVSU-owned property in the neighborhood. The master plan, which is expected to take at least one year to create, will be facilitated by SmithGroupJJP, an Ann Arbor architecture firm.

All of this, however, doesn't mean it's a fairy tale: there remains plenty of skepticism as to what the end result of the development will entail for current residents.

"People are scared," Rev. Jerome Burton, of Coit Community Church, says during a panel discussion following Freeman's GVSU talk. "People who are 80 years old are knocking on my door, asking if they'll be displaced."

Still, Burton says he's relieved GVSU "has agreed to negotiate with us."

"I'm very proud of that," Burton says. "We want Grand Valley to be a good neighbor and allow us to be good neighbors."
The future of community engagement and development in Grand Rapids

As with Belknap's Area Specific Plan, there are ways for residents to take development into their own hands.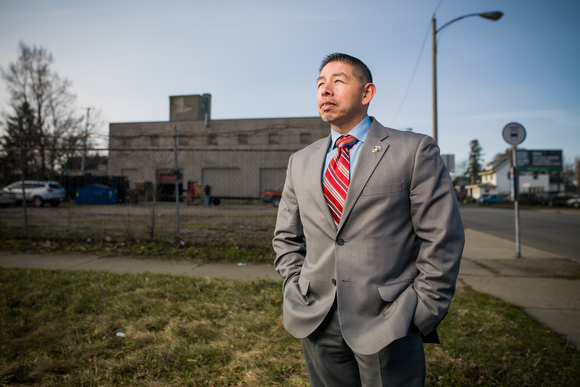 Roberto Torres, executive director of the Hispanic Center.When Roberto Torres, the relatively new executive director of the Grand Rapids-based Hispanic Center of West Michigan, thinks of Grandville Avenue, he imagines a Hispanic Cultural Corridor, a space designed by the community that will be bursting with food, shops, music, events, and more that will draw people from throughout the state — and country. In other words: step aside, Chicago, Grand Rapids is about to take your place when it comes to celebrating Hispanic culture.

"We don't have a cultural corridor here in Grand Rapids, but Grandville Avenue is a natural place for that," Torres says, referring to the area that is a focal point for the Hispanic community and already boasts Latino restaurants, the Cesar E. Chavez Elementary School, and more. About 73 percent of the Grandville area is Latino/Hispanic.

"It'll be a destination place: you'll have the experience of Latin America, right here," he continues. "It'll be sabor Latino: the music, the wine, the ambiance. We're calling it Villa Grande."

To ensure future development along the corridor is something the community wants, the Hispanic Center is establishing its own real estate company, Torres notes.

"Why do we wait for a developer to say what can be done?" Torres asks. "Why can't you become the developer? Or why can't you bring in your own developer?"

In other words, with the Latino community being the fastest growing population in Grand Rapids, and West Michigan in general, Torres says it's crucial to not only raise their voices when it comes to development, but to ensure that all community members know how to make their voices heard, whether that's through voting, business or development.

"I know the tremendous potential of our community," Torres says. "What we're doing here, in Grand Rapids, we need to do in Holland, in Sparta, in Kalamazoo. Not only will we have an ethnic corridor, we'll have a destination place. People will travel hours to come see us."

Anna Gustafson is the managing editor at Rapid Growth. Connect with her via email (AKGustaf@gmail.com) and on Facebook and Twitter.

Photography by Adam Bird